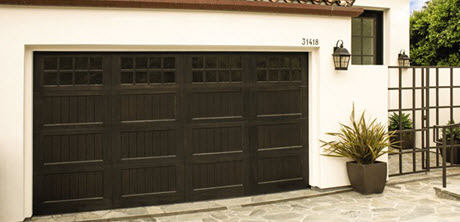 7100 Series
The Wayne Dalton 7100 models combine the classic swing-open appearance and detailing of carriage house wood doors with the convenience of standard sectional garage doors. The 7100 models feature authentic stile and rail construction on a hemlock frame. This model's the perfect choice if you're looking for quality features found in our top-of-the-line doors.
Panel Designs
Designs may differ depending on location. See Shipley Garage Doors for more information.
Models 7101 through 7104 offer paint grade plywood or MDO surfaces while the 7105 offers a hemlock raised panel surface that can be stained or painted.
Single Car Garage Door Designs
Double Car Garage Door Designs